by Ben Atchison, Delivery Lead – Altis Melbourne
Agile project delivery with the right support can be a great success, but what to do if the team is struggling in finding the 'right-sized' processes to work effectively?
Disciplined Agile is a toolkit of approaches that draws on popular Scrum and Kanban approaches. This allows a team to self-direct while drawing on the experiences of others.

The Challenge
A core tenet of agile is the self-organisation of teams in terms of process and Ways of Working (WoW).
While this provides flexibility and efficiency when run well, it can result in process gaps and challenges when first assembling an agile team or when trying to address an underperforming team. The team may simply be unaware of other ways they could be operating, or the inertia of the current practices ("it's just the way we do things") may be a barrier to positive change.
An agile team faces a range of choices and decisions
How will changing requirements be managed?
What type of team members do we need?
If we're part of a larger team, how will we coordinate within it?
How will we implement potential improvements within the team?

---
The Approach
Disciplined Agile is a toolkit of approaches that borrows from many popular agile approaches including Scrum, Kanban, SAFE and more.
Step 1: Browse and target a Process Goal for what you are trying to achieve with the team. Examples include how to Explore Scope; Improve Quality; and Measure Outcomes.
Step 2: Consider the Decision Points and options to achieve the goal. Disciplined Agile provides a description of each item accompanied by pros and cons so that you can consider which is the best fit for your situation.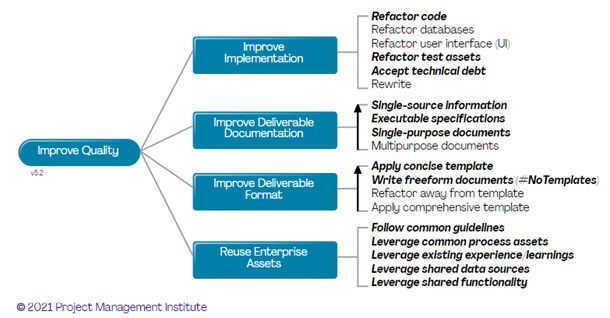 Step 3: Repeat steps 1-2 for each area of your agile team that needs attention. Review regularly as part of continuous improvement efforts

Is Disciplined Agile for Me?
Disciplined Agile had its origins in the book Disciplined Agile Delivery: A Practitioner's Guide to Agile Software Delivery in the Enterprise by IBM software engineers Scott Ambler and Mark Lines. Following several iterations, it was acquired by the Project Management Institute (PMI) in 2019 and is promoted as the PMI approach to agile delivery.
I recall attending a PMI Chapter meeting back in 2010 where an attendee disparagingly referred to agile delivery as "project management for Gen Y". The presenter did suggest the attendee might like to move with the times and keep an open mind, so perhaps this is a sign of institutional and generational change in traditional project delivery.
Disciplined Agile could be a good fit if:
You are from a waterfall project delivery background (PMP, PRINCE2) and looking to cross-skill in agile
Your organisation is establishing agile delivery for the first time and would benefit from a guided, sample-led approach
Multiple agile teams in your organisation are struggling to operate and collaborate at scale and would benefit from more consistency in approach while maintaining self-determination
---
Digital natives may find the structure and format (and perhaps the judgement inherent in the title) of Disciplined Agile a bit much. Echoing the earlier advice to keep an open mind however, there are plenty of good lessons and experience to benefit from in the decades of project delivery experience of the PMI. Have a look and see if it is right for you.
See https://www.pmi.org/disciplined-agile for further details.